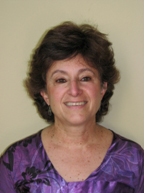 Jo Ann Guattery, CPA

Jo Ann graduated from Cornell University, then moved to California and completed the accounting program at Sonoma State University. She received a MS in Taxation from Golden Gate University. After several years with Moss Adams LLP, she went into practice on her own in 1985, merging that practice into Glenn, Guattery, Gunn & McAravy in 1998. In 2008, she opened an office in Salida, Colorado. She splits her time between California and Colorado.


Jo Ann's specialty is small business financial and tax planning, believing that "prospective planning" is more successful than "reactive planning". She has a strong background in medical practices, wineries, and retail grocery.


Jo Ann likes to run, hike, camp and backpack and she lives in Colorado with her husband Pierre and their three dogs.
guattery@santarosacpa.com